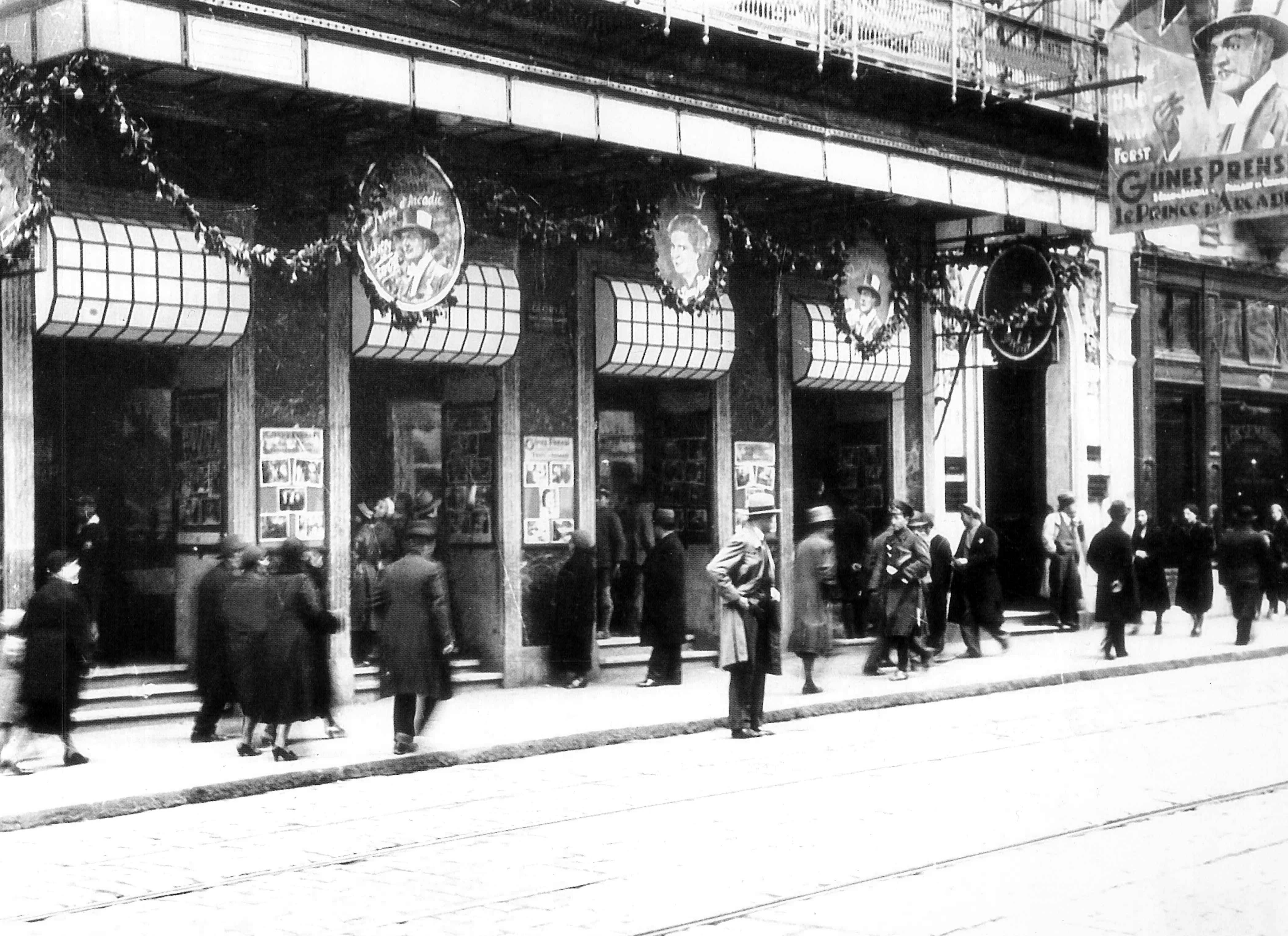 Glorya (Saray) and Şark (Lüks) Movie Theaters, Beyoğlu, 1930s
The Glorya and Şark movie theatres, besides being Edoardo De Nari's designs, also happen to be one of the few entertainment and show venues in Beyoğlu whose architects are known, and access to the original plans and blueprints is available. In the course of their life span through nearly all of the 20th century, they were not only dedicated to films but also to other staged activities such as theatre plays, concerts, and spectacles. In a sense, the Glorya hall served as a culture and arts centre. It hosted countless renowned Turkish and international actors and musicians on its stage, most notably Münir Nurettin Selçuk, Safiye Ayla, Louis Armstrong, Josephine Baker and Dizzy Gillespie, uniting them with the art lovers of İstanbul. Unfortunately, these two historic cinemas adjacent to each other were demolished recently, being replaced by a shopping mall by the Demirören Group.
The exhibition Architect of Changing Times: Edoardo De Nari, compiled from the private archives of Büke Uras, as well as different collections, not only stands testimony to the interesting life and career of an architect's life between 1895 and 1954, but it also provides an architectural and social reading of the first half of the 20th century in İstanbul through a multifaceted individual; an İstanbul architect.