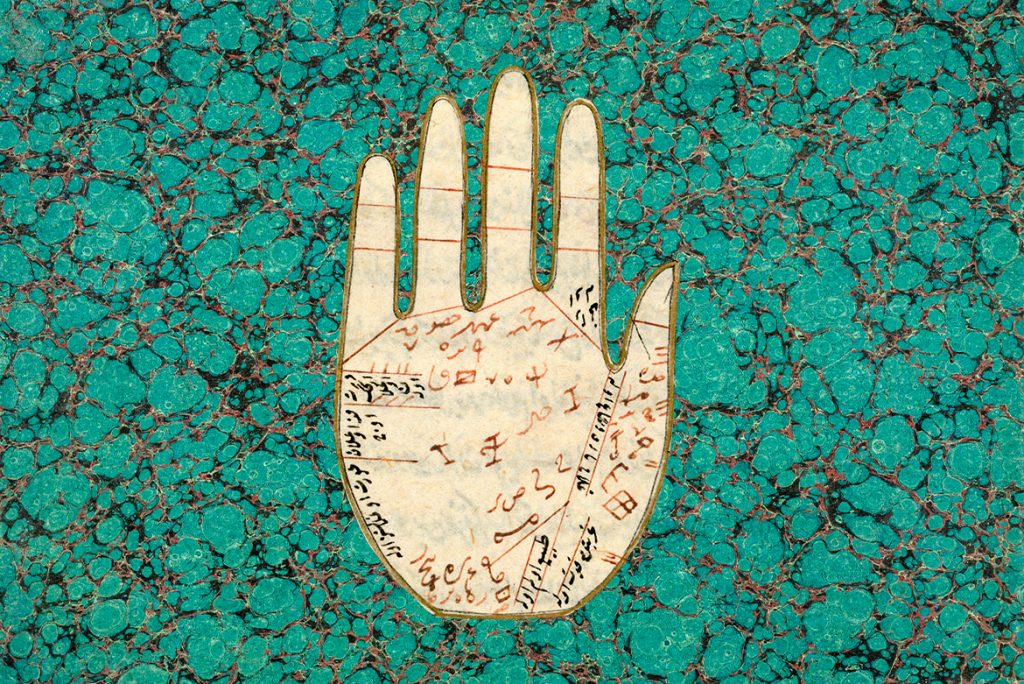 Inspired by our "Memory of Human Kind: Stories from the Ottoman Manuscripts" exhibition, in collaboration with Trendeki Yabancı magazine we will be publishing 6 stories by 6 writers. Every Monday a new story will be on the blog and on February 1st all 6 of the stories will be published on Trendeki Yabancı.
The first story is "A Good Example" by Onur Orhan. This will be followed by Berkan Şimşek, Hikmet Hükümenoğlu, Dilşad Çelebi, Fatma Nur Kaptanoğlu and Emirhan Burak Aydın. Enjoy!
Muqaddimah
So I begin, in the name of God!
This screen of ours is not to admonish thee,
It exists to observe Truth with invention, and glee
 All shadows seek to reveal the names of an Object,
The Universe in sooth demonstrates they are perfect
 The veil of folly radiates with the divine light,
And one reveals the Secret through unclouded sight
 Man is not privy to the bread of submission
And fails to bake it, if not for God's benefaction
 Divine Law wants only nail beside Man's flesh,
Holy regeneration is the sole aim of the dervish 
Those that lose their head, had Man renounc'd,
God's pride Adam had with the public unified
 Fortune signals the good essence of Fantasy,
Evil eyes can never fathom the divine mercy
 Hidden mortal devices beguile the wrathful joker,
The holy words are good tidings to the pauper
 To those driven mad by a sacred adulation,
And those with heartfelt tears receive ablution
 The candles are lit; a screen erected therewithal,
Lest ye be tempt'd, and stray from the path spiritual
 Come thou to the Revelry and the spectacle spectate,
And all blessings of the world in your Being unite
 Master Shaik Qushtari has in this very screen perform'd
it is known that to state otherwise would be far-fetch'd
Muhawarah
It is said that after beholding a series of dreams at an early age, Abdulqarim left his village and set off to the Karashaik district of Bursa to attend a sermon of the much praised Shaik Qushtari, and sought audience with the shaik privately. When Shaik Qushtari told Abdulqarim that he had been waiting for him and asked after his mother's health, the boy reached to kiss the shaik's hand; and after the shaik, with his fond expression unchanged, pulled away, the boy had prostrated in tears to praise God. Hence, and after finding Shaik Qushtari and becoming his disciple, it had been possible for Abdulqarim to transfigure into Abdulqarim Horasani.
Days followed days, months followed months, years followed years, and young Abdulqarim attended sermons on his shaik's path and guidance; and while Qushtari performed shadow puppetry, this disciple and dogsbody had chance to witness the wisdom of shadows, to study the science of words and yet, in essence, performed the ten tenets of the order to reach Truth. He had the hunger for penitence and diligence for piety; he wished to be as pious as the dead, and knew that, when the day came, he would have to forswear that wish; if his shaik urged him to renounce life, renounce afterlife, and renounce renouncement, then in his spiritual journey he would have to complete each chapter accordingly. He was frugal enough to live on little food and clothing, and often solicited seclusion; he never fell behind on his prayers, and knew never to seek anyone's favour but that of God. He had the patience, yet also a long path ahead of him; he had discerned the nature of wisdom and perhaps surmised that he had attained it; he never failed to proclaim his acquiescence, but was yet to be seduced by carnal love.
Waslah
One day, it is said on the 8th Jumada al-Awwal 751, Shaik Qushtari charged Abdulqarim to travel to the marketplace to procure supplies for the dargah; but first, he would have to visit and deliver letters to those who had attended and benefited from his sermons by hand. Herewith and only years from that day would Abdulqarim learn that the purse with the letters was indeed himself, and when the letter itself was stripped from human, he would become the example of the word the Truth had written and received.
Abdulqarim went up the hill and down the dale, delivered every letter, and reached the marketplace; he collected the supplies from the shopkeepers, and buckled under the weight of the sack, and he carried with all his strength; it was a hot day, and he chanced upon a beauty just when he wanted to drink from a fountain. The beauty leaned towards the water, her entire aspect surrounded by a halo; and in her dark eyes Abdulqarim descended into a whole ocean. The young woman unlaced her veil and greeted our hero, and Abdulqarim wished that he could fall into her little mouth.
The girl went on her way, Abdulqarim not far behind, and she vanished into the crowd in a narrow alley. The beauty, as though she were a bird, took wing; and woeful Abdulqarim returned; collapsed by the fountain and wept after the lost sack.
Keeping his head down, shuffling his feet, Abdulqarim appeared before the Shaik in laughs and tears of astonishment. A sack, he said, but could not pronounce a lover; a lover, he said, but could not pronounce a sack; and he began to cry. Shaik Qushtari kissed Abdulqarim on his forehead, counted the coins in his open palm, and sent the young man to the marketplace once more.
With gratitude in his heart and a list of supplies in his hand, Abdulqarim hopped and skipped on the flagstones of Bursa. As he went, he swore that he would never do it again, chased away the girl's vision, and once at the marketplace, unfolded the paper in his hand; he had visited an apothecary or two before he came by that girl. He wanted to learn who she were, what she were, and yet he was tongue-tied. His tongue, his tongue was tied; his hands, his hands were tied, and the evening wind promptly blew away his paper. The girl went one way, the paper went the other, and poor Abdulqarim in the middle of the road was as though severed in half.
Abdulqarim's tears ran down as though it were blood, and mixed with the insane notion of that beauty. Humiliated, he came back to his shaik, and stood before him. Qushtari understood his condition, and unfurling the papers, once again wrote down all of the necessities. He kissed Abdulqarim twice on his forehead, dropped the list in his hand, and patting his back, sent him to the marketplace.
His mind addled with the beauty, Abdulqarim muttered, what did she eat, what did she drink; what was her name, was it Elif, or was it Gül? Which realms did she wander? She wore a red apron, her brows were arched like a pair of crescents, where did she find me? Am I demented or affected, yet all the agony is absolved. To hold on to your locks, to become a moth around you, oh my love, tell me, do I dare to have this love? Oh love, you have ruined me, all counsel, all guidance went up in smoke; how will I find you, how do I put my heart beside yours and reach serenity at last. What to do, o shaik, what to do, for she sent me to burn with a single look.
Abdulqarim reached the marketplace, only to find all of the stalls closed; he threw himself at their feet, begged the shopkeepers, but they all turned their heads, and advanced on their nocturnal path. Abdulqarim sank on a stone; and wept at the empty square.
Miserable, Abdulqarim returned to the dargah; it was already midnight when he was at the gates. He found his shaik lamp in his hand, expecting him. Abdulqarim crumbled at this sight, his form shattered, and the particles scattered; these particles his shaik gathered, he put the young man on his feet, and lay him on a bed. Qushtari kissed Abdulqarim three times on his forehead, covered him up, and prayed for him.
Abdulqarim slept for seven unwakeful days; vinegar and gauze to put out his fever. His brethren accompanied and stood watch over him; the physicians scarcely revived him. His bones had pierced his coat, his soul had departed from the orchard where the nightingale that had fed on the mulberry,[1] silent; the light behind his eyes were extinguished, and it was as if he had lost his home and hearth.
It was with difficulty that Abdulqarim once more approached his shaik; at first, after not saying anything, he began to talk: My faith, it was injured, my head, which wore the crescent as if a crown, it was led astray; allow me to go, send me away, for I cannot look in your face again.
Shaik Qushtari now leaned forward and held the boy on his forelocks. Love for God, said he, begins with love for our fellow being, and the universe depends on love, prayers are not our concern, and one does not earn paradise unless one's heart is set ablaze, what is outward in this world mirrors what is inward, and if you were to lose your way, your master will never be far away. So, my Abdulqarim, you go on your way, for I have been expecting this news for a while; joyous news if you find that beauty, and ever more joyous if you do not, for no loss is truly ours to lose. It is glowing proof of the Truth, pay a visit to every marketplace and every bazaar, and find the wicked in the ocean of love; for there is fair in what you believe to be foul, it is not for us but for God to judge, and the secret of faith is well-kept.
Abdulqarim kissed his hand, and retired from the shaik's audience. He ransacked the marketplace and looked all around for the beauty; he wailed after her, and sought consolation in the bottle night after night.
Abdulqarim, now believing the beauty's realm to be other realms beside his own, set off, many years passed, and he travelled every village and every town in Anatolia. Just as he entered middle age, one night he was visited by the visage of the beauty, and when the visage at once disappeared, Abdulqarim held on to its shadow. At the inn where he stayed, in the small hours of the morning, tossing and turning with these thoughts, Abdulqarim called for his master, and his shaik in his mind, ran to the marketlace; once there, finding a tannery, he bought as much of the fine leather as he could; he visited many shops, and put an armful of calico into his bag with the paint. Coming across a field, he cut himself a few reeds, and seeing that he had enough, he retired to his room at the inn.
Abdulqarim worked tirelessly for seven days, morning and night, only to at last produce two likenesses; one was after himself, the other, the beauty he fell in love with. He erected a screen, lit the candles, and as though speaking to an audience, he called out: Let me shadows and visions show.
Abdulqarim was now laughing for the first time in many years; he wrote the stories as he was speaking to himself, and in all of them, the lovers were reunited: narrow passages were negotiated, dragons were fought, rivers and streams were crossed, Mount Qaf was reached, and before the Emerald Anqa they stood.
One day, as Abdulqarim once again were displaying shadows and visions in his room, his door was knocked, and Abdulqarim was loath to answer it. A young boy was standing in front of him, and from the crack of the door was trying to peer inside. "I'm alone," said Abdulqarim. "What do you want?" "I know," said the boy, "I would like to watch you. My name is Yahya." "Nothing to watch," said Abdulqarim, to which the boy said, "Then allow me to listen." Abdulqarim, reluctant, shook his head; this was a gesture to send him away, but the boy smiled. "Why, sir?" he said. "Maybe there is fair what you believe to be foul."
Abdulqarim trembled at a memory, and now opened the door. "Come in," he said.
"You are doing something nice, why should others not benefit from it?"
"How do you know?" said Abdulqarim. Yahya got up, opened the window and said, "Do you see this tree? I climb it, I sit on this branch, and listen to you."
When Abdulqarim scowled, the boy said, "You are right to be angry, sir. It was not right for me to do that. But the stories you were telling were so beautiful, I could not stay away since the first day I heard them."
"You do not even know what I do," said Abdulqarim. Yahya gestured at the leather likenesses. "You play with them, no? But they are not like anything I saw. When I grow up, I want to be a conjurer, like you."
"I am not imaginary, Yahya," said Abdulqarim, taking a seat by his bed.
"I think you are, and besides, you are in love. If a person is in love, isn't he a conjurer?"
Abdulqarim laughed.
"I am happy to have made you laugh, because I laughed a lot because of you, and yes, I have cried, too, but your stories always end happily, and that I like more than anything, sir."
"All right, Yahya," said Abdulqarim and went behind the screen. Yahya closed the window, the room went dark, and he took his place in front of the screen.
And so he began, in the name of God!
Epilogue
Decades went by, and Abdulqarim, first as Abdulqarim Effendi, then by the name of Abdulqarim Horasani, made himself known with the shadow plays he performed all over Anatolia. Following the day Yahya knocked on his door, the little boy's encouragement and inspiration had urged him to traverse the entire land; and, in time, recognising the man in man, and the universe in himself, he had added new likenesses, and even symbolised God's names and epithets in some of them. Finally one day, after travelling through many provinces and passing through many gates, he had come back to Bursa, stepping into the marketplace in his youth with his former apprentice, now journeyman, Yahya in tow. One Friday he had a giant tent erected, and announced to all corners of Bursa that he would perform a spectacle dedicated to Shaik Qushtari.
When the time came, Abdulqarim Horasani called for Yahya, and told him to take a seat with the audience. "But sir," Yahya began, and respectfully objected, but when his master kissed him three times on the forehead without a word Yahya threw himself at his feet, kissed and rubbed his face on the skirts of his robe, said "You have my eternal gratitude," and shed two tears. And his master kindly replied "And you have mine!", recounted the many virtues of his former apprentice, and bade him farewell.
Abdulqarim Horasani asked for a screen so enormous that the crowd who had never seen anything like it were all staggered. Some merchants were measuring the width and length of the screen, trying to work out how many rolls of fabric were used and how much money was spent. Those with an understanding of geometry were trying to work out how many smaller screens would fit inside the big one; labourers were arguing about how many steps there would have to be in their ladder to reach the top of the screen; and some of the tradesmen were worried that all these lamps could catch on fire. Only Yahya and other experienced onlooker sensed what Abdulqarim Horasani was about to do, and saying that the pupils ought to keep quiet while the masters were talking, turned their eyes towards this screen of wonder.
At first, Abdulqarim Horasani displayed one or two likenesses on his screen, then three, four; the fifth, sixth, seventh, eighth and ninth followed, then a tenth was added, and before long, this number had reached ninety-nine. Such a curtain was this that ninety-nine individual colourful likenesses were displayed, each with its own name, and each one, moved by the same two hands and voiced by the same voice, spoke their words at once. The folk imagined an army of conjurers behind the screen, and even the masters were in amazement; only Yahya, so certain of his master, had muttered, "His Holiness, Abdulqarim Horasani" and lost in ecstasy, cried out "God!" and began his praise.
Then the light was snuffed out and the screen fell into silence, and everyone, except for Yahya, ran to see what was behind the curtain. But all they found there were the likenesses stored inside a chest. And Abdulqarim Horasani had gone, as if vanished into thin air.
Rumour has it that the young man, who was later known as Sandikkâr Yahya Effendi, had all the likenesses locked inside the chest, waited for his holiness, Abdulqarim Horasani for the forty Fridays he was sure to not return; and when he learned that his duty at the marketplace was over, he went to the Karashaik district at Bursa and buried the chest there. According to another rumour, Sandikkâr Yahya Effendi visited the provinces he had once travelled with his master, and buried one likeness hidden inside a small chest in each of them. It is said that who in good intention would search for this hidden treasure, and seek to learn the secret of the likeness, if fate so decrees, then he may reach God, and unite with the truth behind vision.
For the screen but only testifies to the realm of spectacle,
And our story to the public but only sets a good example.
[1] Translator's note: An old Turkish saying: the nightingale that feeds on the mulberry does not sing – hence, they are speechless.
Writer: Onur Orhan
Translator: Emrah Serdan
About Onur Orhan
Onur Orhan was born in Istanbul in 1975. After studying law for a time, he finished a degree in journalism. His first novel, Yalnız Ölümden Çok (Only More Than Death) was followed by a play, Sadece Diktatör (Simply a Dictator), which received the Savaş Dinçel Prize in the 2015-16 season by the Müjdat Gezen Arts Centre. The play was seen by more than 160 thousand people from all over the world and was taken off the stage by the government for its "objectionable content". Orhan wrote the screenplay for Aden (Eden), which was nominated for the Grand Prix at the 34th Warsaw International Film Festival in 2018. He published his second novel, Yusuf'u Bulmak (Finding Yusuf) the next year. The novel will be adapted to the stage by Moda Sahnesi in the 2019-20 season. His play Suç ve Keza (Crime and Likewise) will also be staged in Germany this year by the Güneş Theatre Company.