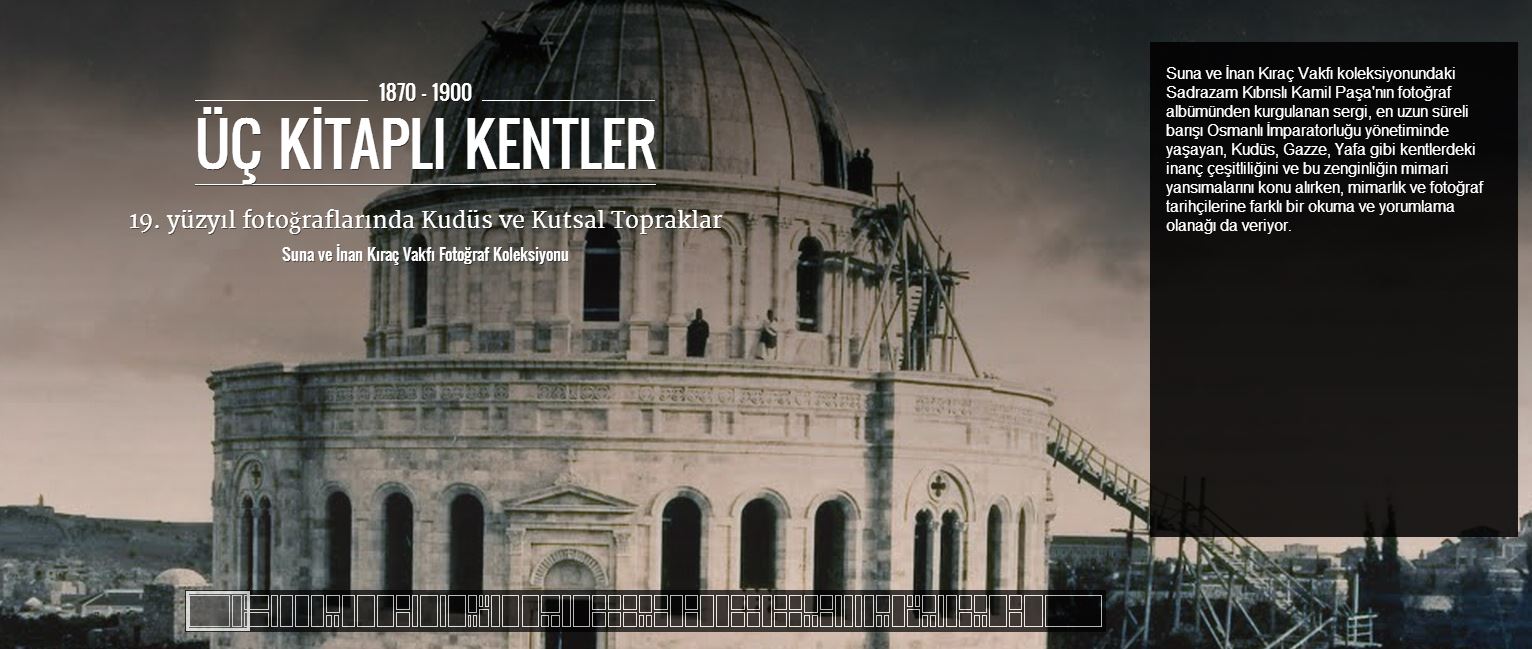 İstanbul Research Institute launches its first online exhibit on Google's Cultural Institute platform. The exhibit Cities of the Three Books is centred on the photograph album that once belonged to Grand Vizier Kıbrıslı Kamil Pasha now in the Suna and İnan Kıraç Foundation's Collection, and portrays the diversity of faiths in the Holy Land – which enjoyed the longest period of peace under Ottoman rule – and how this diversity is manifested in the architecture of the region. Furthermore, the exhibition also provides a unique opportunity for historians of architecture and photography to read and interpret the past through a different perspective through photographs published online for the very first time.
The Google Cultural Institute is a platform dedicated to creating technology that helps the cultural community to bring their art, archives, heritage sites, and other material online, reaching a wider audience. Users can zoom in to see photographs and documents in great detail, searching through content using specific tags.
Follow this link to access the online exhibit.