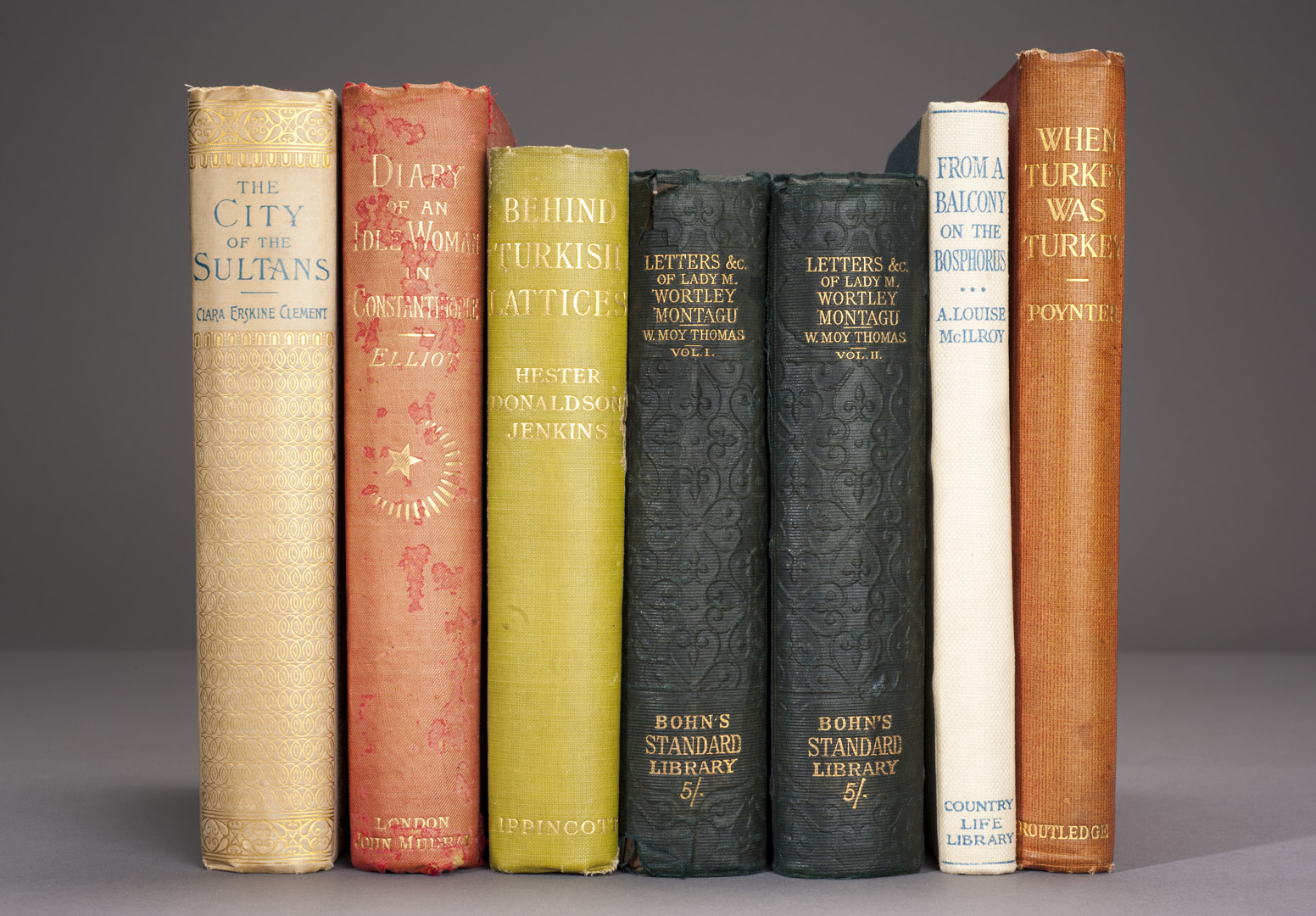 Late Ottoman and Early Republican Istanbul through the eyes of Women Travellers
The İstanbul Research Institute continues to expand its collection of travelogues.
Women travellers, among them the wife of an ambassador, a doctor, and a teacher, comment on history, culture, architecture, and daily life, as well as contemporary political affairs such as the Second Constitutional Era, the Balkan Wars, and the occupation of İstanbul.
Mary Augusta Poynter [Dickinson], When Turkey was Turkey – in and around Constantinople, George Routledge and Sons, London, 1921.
Frances Elliot [Minto Dickinson], Diary of an Idle Woman in Constantinople, John Murray, London, 1893.
Annie Louise McIlroy, From a Balcony on the Bosphorus, London, 1924.
The Letters and Works of Lady Mary Wortley Montagu. Edited by her Great-Grandson Lord Wharncliffe. With Additions and Corrections derived from Original Manuscripts, Illustrative Notes, and a Memoir by W. Moy Thomas, George Bell, London, 1887.
Hester Donaldson Jenkins, Behind Turkish Lattices. The Story of a Turkish Woman's Life, J. B. Lippincott, Philadelphia, 1911.
Clara Erskine Clement [Waters], Constantinople, the City of the Sultans, Estes and Lauriat, Boston, [ca. 1895].
Istanbul Research Institute Library was set up in 2006 and its collection has been constantly enriched and developed since then. The Library aims to meet researchers' information needs in their fields, to enrich its collection according to its mission, and to assist in scientific work in Istanbul.